Fairytale Retellings is a place to discuss all those beautiful fairy tales that were rewritten by wonderful authors. Today, I'll write about "Beauty and the Beast", one of my favorite fairy tales.
Once Upon a Time -
Beauty & The Beast
"Beauty and the Beast"
("La Belle et la Bête") was written by French novelist
Jeanne-Marie Leprince de Beaumont
and it was published for the first time in 1756. There are many variants of this story, as it usually happens with this kind of tales. I first fell in love with it this fairytale after watching the Disney movie of the same name. Only many years later I discovered the tale which gave life to the movie and to many books based on it.
The Retellings
I read my first "Beauty and the Beast" retelling back in 2010. It was
Heart's Blood
by Juliet Marillier and until today it's one of my favourite books. I just feel in love with Caitrin and Anluan's story. I keep recommending it over and over again. So, if you never read it and wish to, just click
here
. It's an amazing book and it's worth the money.
Last year, I found Cruel Beauty, written by Rosamund Pike. A retelling mixed with Greek mythology? It had everything to be one of my favourites. I also love Greek mythology. And, indeed, it became one of my favourite readings of 2014, even though I felt the ending wasn't enough. I felt something was missing.
A few months ago, I read
Of Beast and Beauty
by Stacey Jay. It has one of most beautiful covers I've ever seen - along with "Cruel Beauty". What I enjoyed the most in this book was that you couldn't be sure which role had each character. Who was Beauty? Who was the Beast?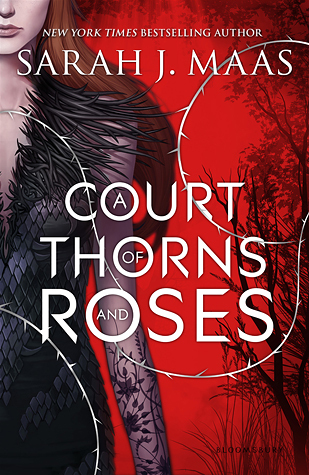 Now, I'm waiting for
A Court of Thorns and Roses
by Sarah J. Maas to be released. Many people were lucky and received an ARC, but I didn't and May is still so far away... I confess that I've high expectations (and I really hate have high expectations). Hopefully, it won't disappoint me. My fingers are crossed!
There are two more "Beauty and the Beast" retellings that I wish to read, Beauty and the Beast by K.M. Shea and Beastly by Alex Flinn. Have you read any of these? What did you think of them?
What I love the most about these retellings is that the authors picked different details (such as the rose, the mirror, the curse) from the original tale and used them to create universes completely different even if they were inspired by the same story.
Which "Beauty and the Beast" retelling is your favorite?
***You can find many other retellings of this fairy tale in this link. The books I mentioned in this article are the ones I read/wish to read.