A Court of Thorns and Roses by Sarah J. Maas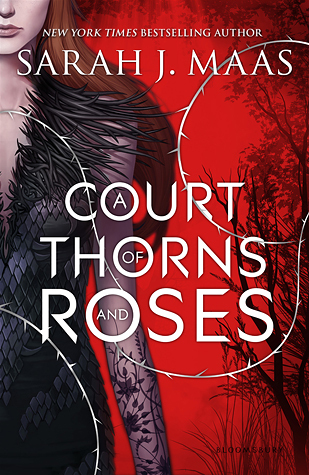 Feyre's survival rests upon her ability to hunt and kill - the forest where she lives is a cold, bleak place in the long winter months. So when she spots a deer in the forest being pursued by a wolf, she cannot resist fighting it for the flesh. But to do so, she must kill the predator and killing something so precious comes at a price ...Dragged to a magical kingdom for the murder of a faerie, Feyre discovers that her captor, his face obscured by a jewelled mask, is hiding far more than his piercing green eyes would suggest. Feyre's presence at the court is closely guarded, and as she begins to learn why, her feelings for him turn from hostility to passion and the faerie lands become an even more dangerous place. Feyre must fight to break an ancient curse, or she will lose him forever. The start of a sensational romantic fantasy trilogy by the bestselling author of the Throne of Glass series.
Crimson Bound by Rosamund Hodge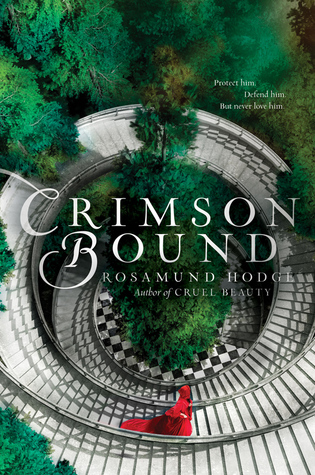 When Rachelle was fifteen she was good--apprenticed to her aunt and in training to protect her village from dark magic. But she was also reckless--straying from the forest path in search of a way to free her world from the threat of eternal darkness. After an illicit meeting goes dreadfully wrong, Rachelle is forced to make a terrible choice that binds her to the very evil she had hoped to defeat.Three years later, Rachelle has given her life to serving the realm, fighting deadly creatures in a vain effort to atone. When the king orders her to guard his son Armand--the man she hates most--Rachelle forces Armand to help her hunt for the legendary sword that might save their world. Together, they navigate the opulent world of the courtly elite, where beauty and power reign and no one can be trusted. And as the two become unexpected allies, they discover far-reaching conspiracies, hidden magic . . . and a love that may be their undoing. Within a palace built on unbelievable wealth and dangerous secrets, can Rachelle discover the truth and stop the fall of endless night?
The Fill-In Boyfriend by Kasie West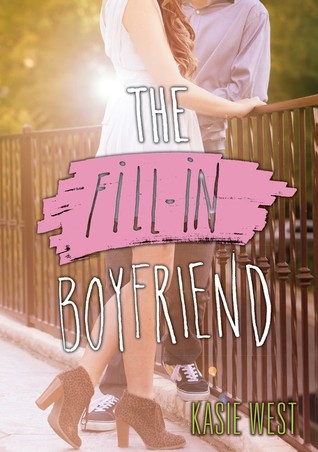 When Gia Montgomery's boyfriend, Bradley, dumps her in the parking lot of her high school prom, she decides to do the unthinkable...convince the cute guy waiting to pick up his sister to pretend to be her boyfriend for the night. The task is simple: two hours, zero commitment, a few white lies.The problem is that days after prom, she can't stop thinking about her fill-in boyfriend. But can Gia turn her fake boyfriend into a real one without exposing her lie and possibly destroying her friendships and her newfound relationship?Smartly observed and wonderfully romantic, Kasie West's talent shines in this tale of one girl's unexpected quest to find love...and possibly herself.
Note:
Three of my most anticipated releases are out today! I'm so excited! :D